Programma

-24 en 25 juli, de kerk van Ruigoord & de Salon (€ 15, stadspas 8,50)
11:00 – 14:30 Presentaties
14:30 – 15:15 Pauze
15:15 – 17:00 Presentaties
17:00 – 18:30 Pauze
18:30 – 22:00 Presentaties

https://ruigoord.nl/evenement/10th-futurological-symposium-2023-on-free-cultural-spaces/
 
-26 juli, Paradiso (€ 15, stadspas 8,50)
11:00 – 14:30 Presentaties
14:40 – 15:00 Pauze
15:00 – 17:00 Presentaties
Vanaf 17:00 Boat Liberation Parade

https://www.paradiso.nl/programma/10e-futurologisch-symposium-vrije-culturele-ruimtes/1295793
Openbaar Vervoer naar Ruigoord:
Bus 382: Amsterdam Sloterdijk – IJmuiden:
Dienstregeling Bus 382

Walking & Parking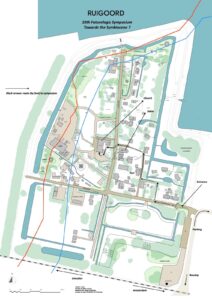 The Landjuweel Festival is in full construction, which means that there is a lot of activity in the village of Ruigoord. That's why we're diverting you via a beautiful green route to the heart of the 10th futurological symposium: the church of Ruigoord!
Once you have passed the entrance of the village, walk on and turn right at the sign "10th Futurologic symposium", follow the red and white barrier tape to the end, there you'll find the church.


Voor vragen of informatie mail: fcsamsterdam@gmail.com

Met dank aan alle sprekers en deelnemers aan het Symposium en vooral ook alle vrijwilligers en anderebetrokkenen, zonder wiens inzet dit symposium niet tot stand gebracht had kunnen worden.